1 Carat Emerald Diamonds
1-Carat Emerald Cut Diamond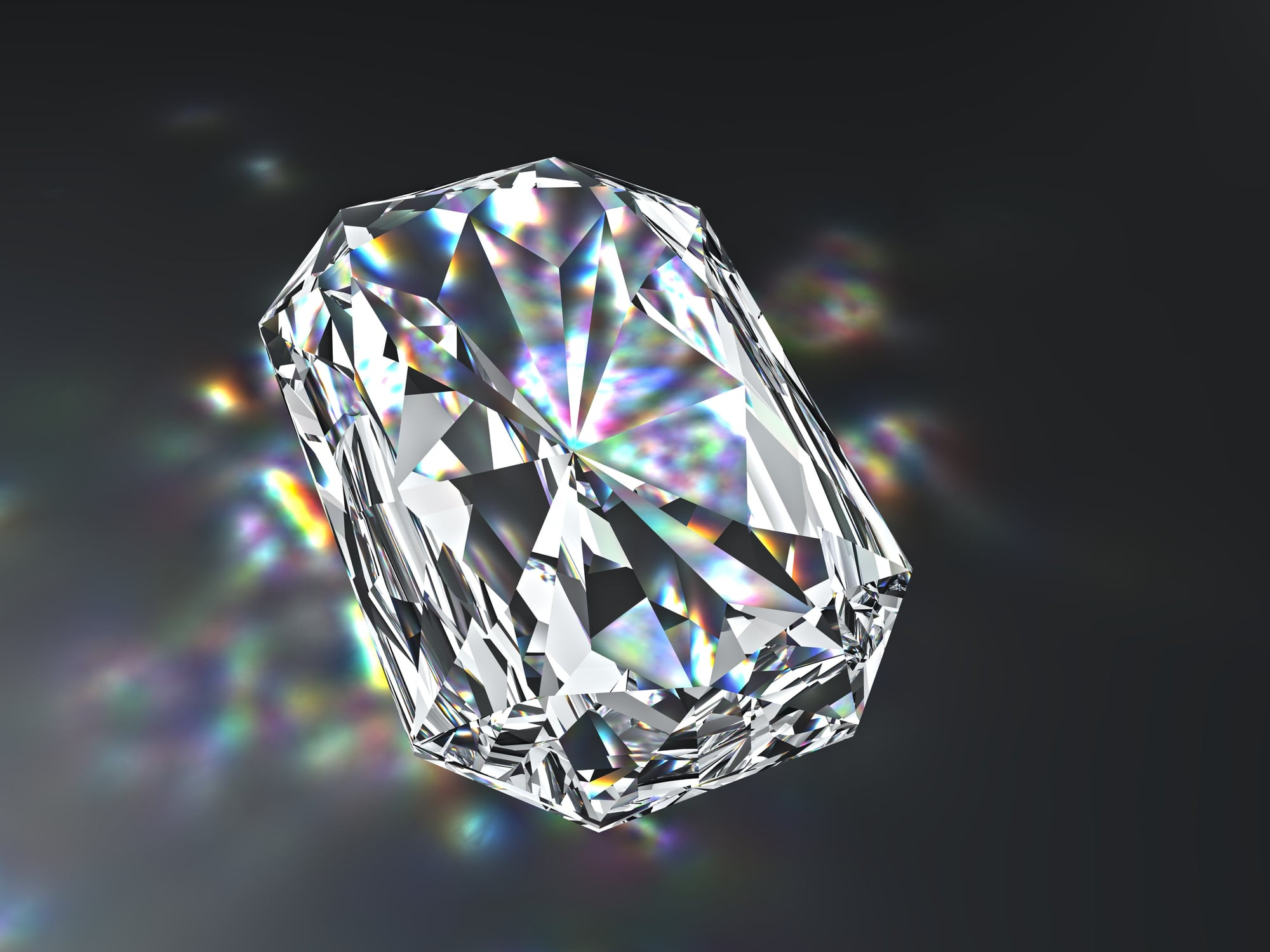 1-carat emerald diamond ring on the finger is a symbol of love and luxury at once. That type of cut is quite common for American engagement rings as it looks both classy and aesthetically. And 1-carat emerald cut diamond is an example of the thorough and complex work of a jeweler as the price for it is higher as more perfect its facets are. Even in the size of only 1 carat, the 1-carat emerald cut ring has large facets and its sparkling fully depends on the symmetry and precise cutting.
What Is 1-Carat Emerald Cut Diamond?
1-carat emerald cut features stepped facets that give the diamond its unique optical properties. Due to the large open facets, an emerald cut diamond is extremely demanding on clarity, since even minor defects, usually hidden in a large number of diamond facets, are clearly visible when cut emerald. Therefore, when choosing a stone of a similar cut, they usually adhere to a purity of at least VS2.
Those size and shape are good-looking in 1-carat loose diamond ring. But in various prongs, they could also be a great idea for the ring. The only limitation may be pave setting that better suits round cut than emerald.
Are 1-Carat Emerald Cut Diamonds Good for Engagement Rings?
The 1-carat emerald cut diamond ring is always in fashion. Despite the fact it drops in popularity comparing with similar in size round cut diamonds, the emerald cut is still popular for engagements. It looks sophisticated and gorgeous as the big pavilion of the gem attracts attention. You may think that due to a fewer number of facets, 1-carat emerald-cut diamonds do not sparkle so intensively as round ones but it is fully compensated by the clarity of a gem. For a 1-carat emerald cut diamond engagement ring, only the finest clarity diamonds are chosen.
More About 1-Carat Emerald Ring Prices
When it comes to buying a ring with a diamond, prices can fluctuate several times. Not to overpay, just order a 1-carat emerald diamond ring in Aura. We offer fair prices for natural diamonds of emerald cut and have a wide range of gems for you to choose the most beautiful for your ring.
Compare 1-Carat Emerald Cut Diamond and Solitaire Engagement Ring
1-carat emerald-cut diamond on hand always looks like royal jewelry. There are several options of setting for it, so you are not limited by a 1-carat emerald cut diamond solitaire engagement ring. Be sure, that is the most classical option but you can also turn your eyes to a halo ring with a 1-carat emerald diamond or get a three-stone ring with two smaller gems on the sides of the central one.