1 Carat Oval Diamonds
1 carat oval cut diamond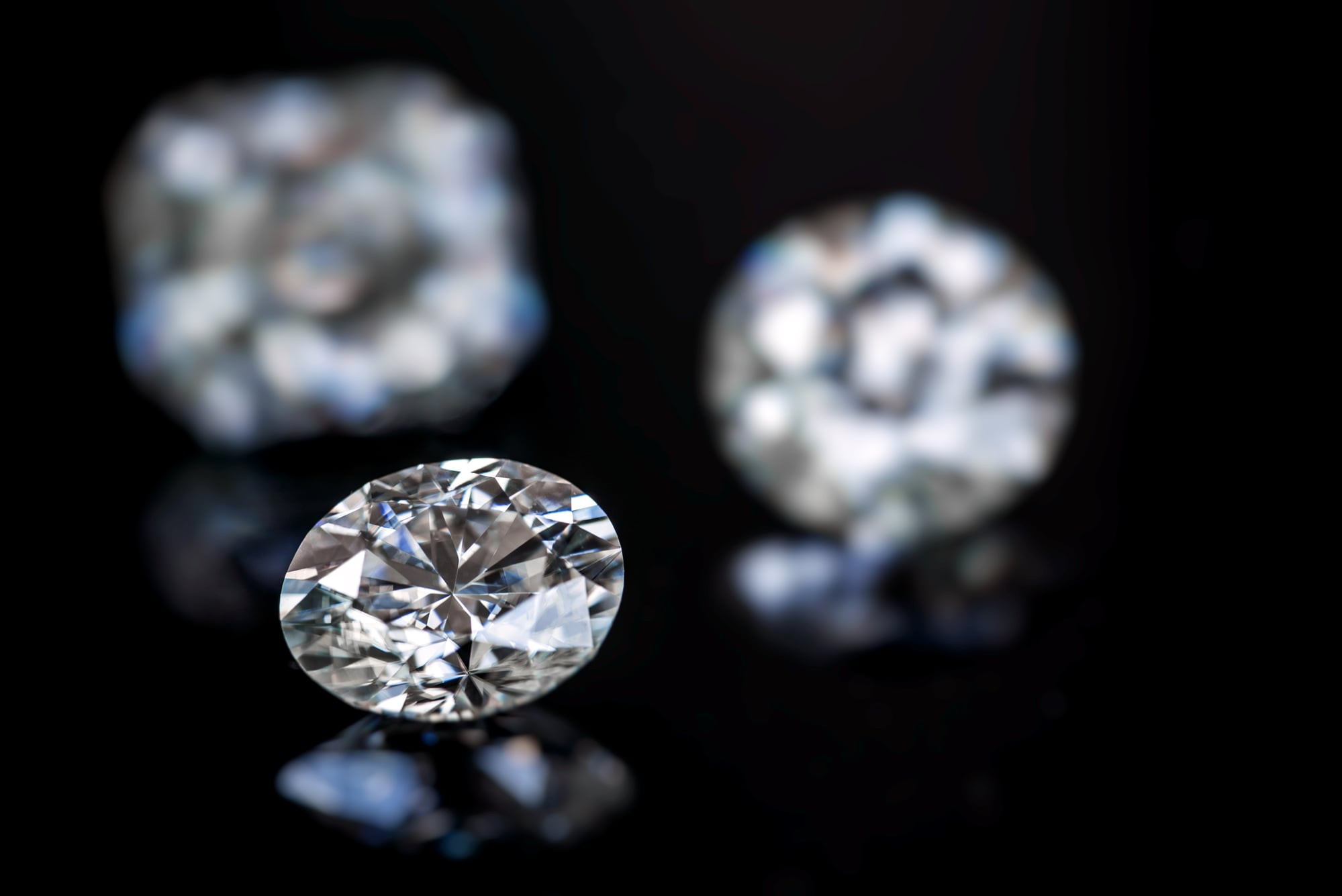 The size of the diamond in your ring is not always a key factor of the choice as there are lots of cute 1-carat diamond rings you may fall in love with. To be sincere, 1-carat is not the smallest size of a gem so you can easily choose it to be the perfect gift for a special date or even for an engagement. If you want to go beyond standards, there is a great option on how to do that. Just evaluate a 1-carat oval diamond ring instead of a classical round cut diamond.
What Is 1-carat Oval Diamond Ring?
The oval cut is always trendy. It is considered to be classical as the first samples of oval-cut gems were used in the early XIV century. This type of cut has a timeless, mesmerizing beauty. This is a classic shape that gives a spectacular shine to an engagement ring. Besides that, the oval cut looks splendid both in 1-carat oval loose diamonds and in various prongs.
For oval cut, classical proportions are 1:2 of its width to height. But the precise proportion is up to the jeweler as it depends on the type of prong and setting.
Is 1-carat Oval Diamond Ring Good Enough or It Will Be Too Small?
Some people mistakenly consider 1-carat oval diamond ring to be too modest. It is not true as there are lots of opportunities to make a deluxe ring using just a 1-carat diamond. You can get a real masterpiece if ordering a custom ring by your sketches. You can combine 1-carat central diamond with multiple round diamonds in pave or three-stone settings.
That type of ring looks good on a tiny girl's hand and due to its oval shape, it also elongates fingers visually. It suits young girls perfectly but for thin women, it will also be suitable without any depending on age.
1-carat Oval Diamond Price in Dallas, TX
When you search for 1-carat oval diamond ring in Dallas, do not forget to consider several features to get the best item.
Apply for a gem's certificate. 1-carat oval diamond ring with GIA certificate guarantees that the diamond is natural, conflict-free and approved by GIA.
1-carat oval diamond ring price doesn't always depend only on the diamond's size. There are lots of criteria for pricing i.e. complexity of jeweler's work, the total weight of the item, is it a ready-made serial model or a custom-made one.
To get truly amazing rings with 1-carat oval diamonds, just apply for them in the Search Aura diamonds jewelry store.
Compare 1-carat Round Diamond vs Oval
Comparing 1-carat round diamond vs oval you can be sure that the first one may seem more classy while oval diamond is always a bit extraordinary. Besides, oval cut always seems larger in size. This also is in favor of the oval cut.